Resurgens
Georgia Tech
Georgia Tech, located in Midtown, was originally founded in 1885 as part of the Reconstruction to build upon the growing industrial revolution of the time. It is a public research university. There are approximately 20,000 students attending the university.
A lot of research on campus is founded by government and industrial grants, conducting over $110 million in research a year. A portion of this is funded by Ventrue and a few Malkavian interests.
Despite the proximity to downtown, the Georgia Tech campus has a fair amount of greenery. Located across the Downtown Connector is Tech Square, home to the university's business offices, the campus bookstore, and several retail spaces. It is connected by a pedestrian bridge to the rest of the campus.
Georgia Tech has a campus police force of about 60 officers.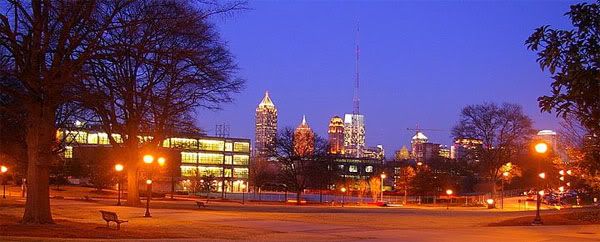 Georgia Tech campus