Resurgens
Grant Park
Grant Park consists of Grant Park itself and the surrounding neighborhood. It is Atlanta's largest historic district. Most of the buildings are residences, although there are several Bed & Breakfasts, restaurants, small businesses, and an old cotton mill.
Grant Park is home to Zoo Atlanta and the Oakland Cemetery. Oakland Cemetery is the oldest cemetery in Atlanta, founded in 1850. Twenty-five former Atlanta mayors, six former Georgia governors, and nearly 7,000 Confederate soldiers are buried here.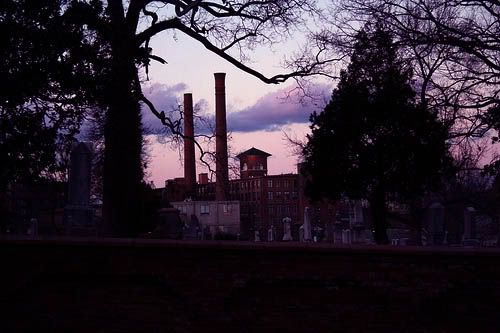 The cotton mill, with the Oakland Cemetery in the foreground.