Resurgens
Little Five Points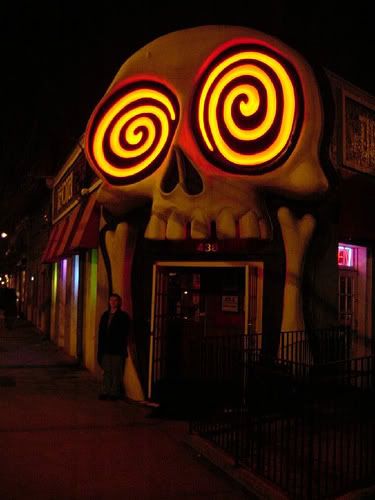 The Vortex Bar & Grill in Little Five Points
Little Five Points is named after the Five Points area in Downtown Atlanta due a similar five-point intersection (now four). The intersection consists of Moreland Avenue and Euclid Avenue.
Little Five Points began as a commercial district for the Candler Park and Inman Park neighborhoods in the early 1900. It fell into disrepair in the 1970s, but has recent been a focus of revitalization. It contains many older bars, restaurants, stores, and theaters. The shopping in the area has been described as "funky urban vibe."
Every Halloween, Little Five Points is home to a large celebration of costumes, bands, and a parade.