Resurgens
Buckhead
Located to the northeast of I-75 and northwest of I-85 inside the perimeter, Buckhead is the uptown district of Atlanta and comprises of the northern 1/5th of the city. Not only is Buckhead one of the wealthiest zip codes in America, but it also is home to the Georgia Governor's mansion and has the largest concentration of upscale boutiques in the nation. Everything is for sale in Buckhead, if one is willing to pay the price.
The main thoroughfare is Peachtree Road, which becomes Peachtree Street as it moves south towards Midtown.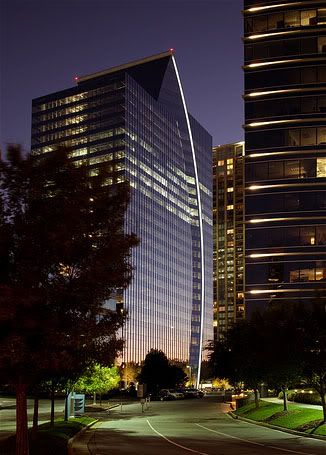 One of the high rises in Buckhead, located on Lenox Rd.